Babmaes Street
Posted by Emily Bedwei on 6 May 2022
Babmaes Street is located at the end of a quiet road between Piccadilly and Pall Mall. The Member's Club was created by The Crown Estate to allow members to escape from their work environments.
The building dates back to the 1970s; this era is defined by geometric shapes, open plan arrangements and bringing nature into its interiors which was the inspiration behind the design.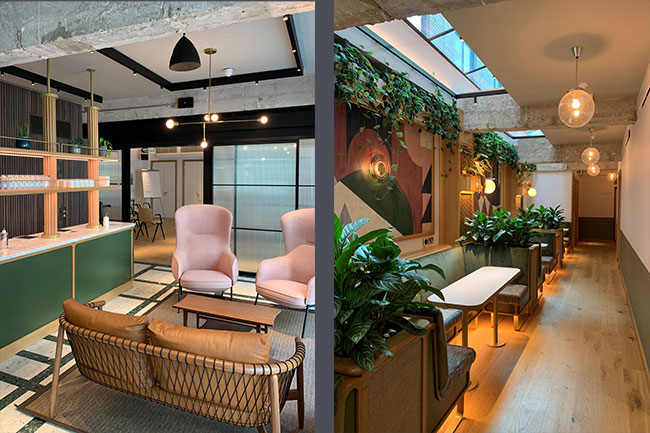 The Ground Floor consists of an entrance and comfortable meeting area leading through to the multi-functional space that could be used as a screening room, pop-up art gallery, and yoga studio. Tuneable white strip lighting was integrated behind the dropped ceiling panels in between the existing concrete beams, providing a gentle indirect illumination, allowing us to tune the lighting's colour and levels according to the time of day. A cooler, fresher temperature is used for the daytime or as a gallery space. It can be warmed up in the evening or when used for an activity such as yoga. Also integrated into the dropped ceiling was a magnetic track which meant when the space is being used as a gallery space, one could move the spotlights around without the need of an electrician to focus on the art.
The First Floor has a comfortable mix of soft seating, large and small co-working spaces, plus meeting rooms that can be closed off when required. We wanted to create a home feeling in the meeting rooms, so we combined the use of a decorative pendant with downlights to provide good task lighting. Each meeting room also needed to be designed and scene set so that there would be no unwanted background reflection on the screen when a video conference was taking place.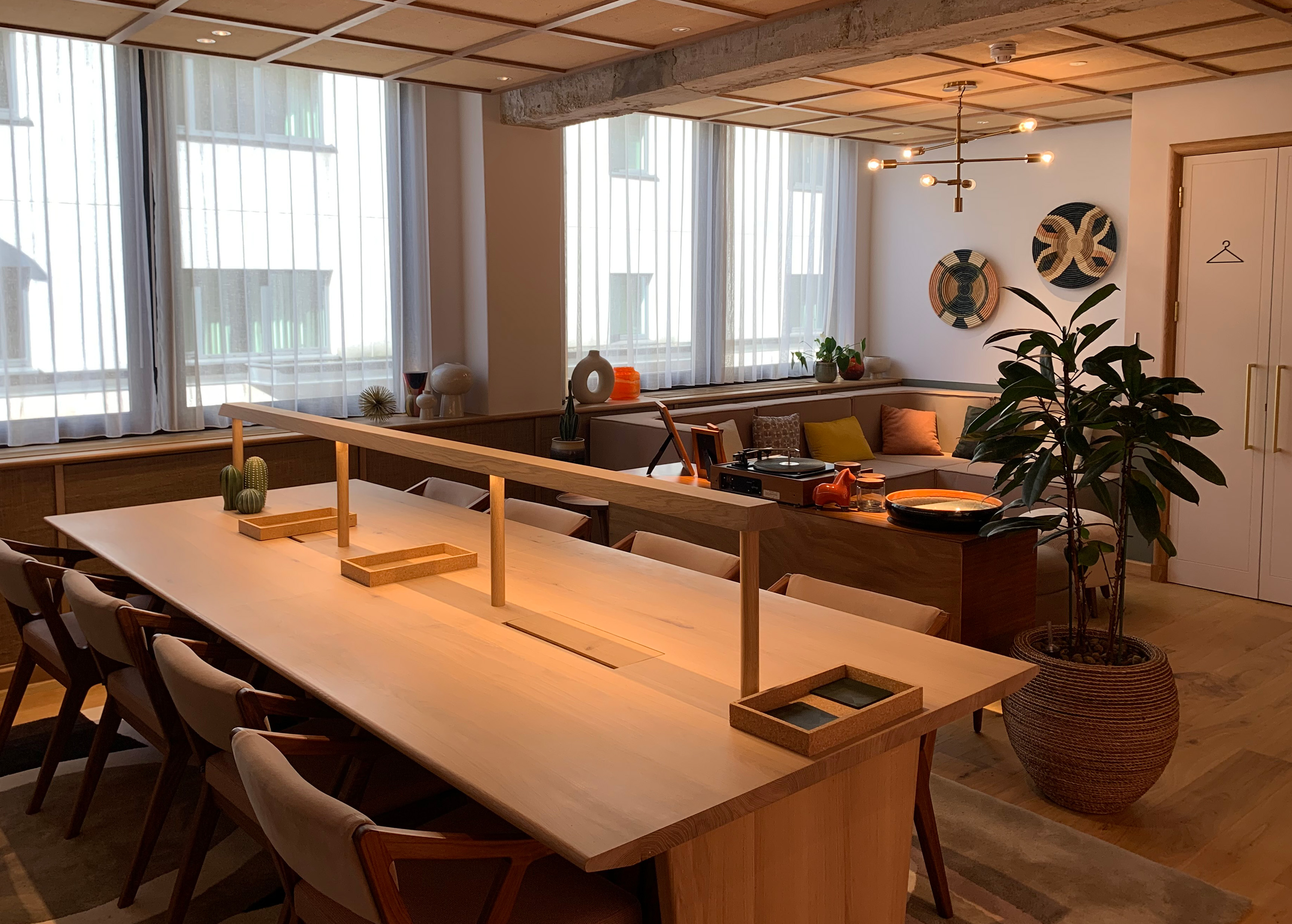 The Second Floor is the Club Lounge, with a bar where events can be held or members can relax. The warm, low, level lighting from table and floor lamps and pinspot downlights highlighting the architectural features and tables ensure the guests experience a cosy and friendly space. The Roof Terrace is a welcoming area in the summer with understated perimeter lighting to the planting offering the guests an excellent spot to enjoy a summer drink.
Lighting Design International worked alongside Fathom Architects and their interior designer to ensure the lighting scheme created provided a perfect spot to work and relax.
Images: Emily Bedwei, Senior Designer, Site Images