The Devil is in the Detail
Posted by Cash Brown on 19 Jul 2021
Since 2013, it has said 'Detail Oriented' on my CV. Initially, this was included as I deemed it to look good to my prospective employers, post university. I knew what it meant, but was I actually that detail centred? Hard to judge for a plucky, enthusiastic graduate.
After working on numerous lighting projects over the past few years, I can tell you, the attention to detail required for a successful lighting scheme can sometimes feel overwhelming. Raking through a pile of interior designer or architect's drawings can seem like a daunting task at first, but, once you get the hang of it, it is one of the most rewarding parts of the job. Paying attention to dimensions, finishes, structural restrictions and the design intent of others is a big deal when it comes to lighting.
Thinking about ways in which to incorporate lit elements within project detailing, which someone else has spent hours thinking about and designing, can offer great challenges. When that person doesn't want to increase the size of a detail by 5mm, it can prove frustrating, but the payoff is in convincing them it is necessary, or in the challenge of redefining your work to fit within those parameters.
As lighting designers, we all know what a cove or shelving detail should roughly look like. The challenge in our design work is to tailor these typical details to project specific detailing, balancing our own desires with those of the ID, Architect, M&E Consultant, Client and the countless other professions with whom we work on a daily basis.
With the above in mind, we can give a few tips when it comes to detailing a successful project.
1 – Conceal, Conceal, Conceal…
Unless it's intentional, nobody wants to see a run of linear LED poking out from an architectural or joinery detail. At LDI, we always aim to hide LEDs from direct view, from multiple angles. Through the use of upstands, downstands, returns and baffles, we try to detail out any lines of sight from early in the design process. It is often said that a good lighting scheme or detail should go unnoticed, so conceal, conceal, conceal to appreciate lit effect rather than the light source.
2 – Be consistent…
Consistency in detailing, consistency in colour temperature, consistency in output.
A lot of our time, post practical completion of a project, is in the snagging of details. Linear LEDs, for example, need to be consistent in their placement within a detail, for a consistent lit effect. Easier said than done for some contractors.
Consistency in colour temperature and output come down to luminaire choice. Any reputable manufacturer will ensure all LEDs supplied for a project are from the same 'bin.' This means they have been manufactured at the same time, within the same batch, meaning their colour and output will be consistent. Again, for a consistent lit effect.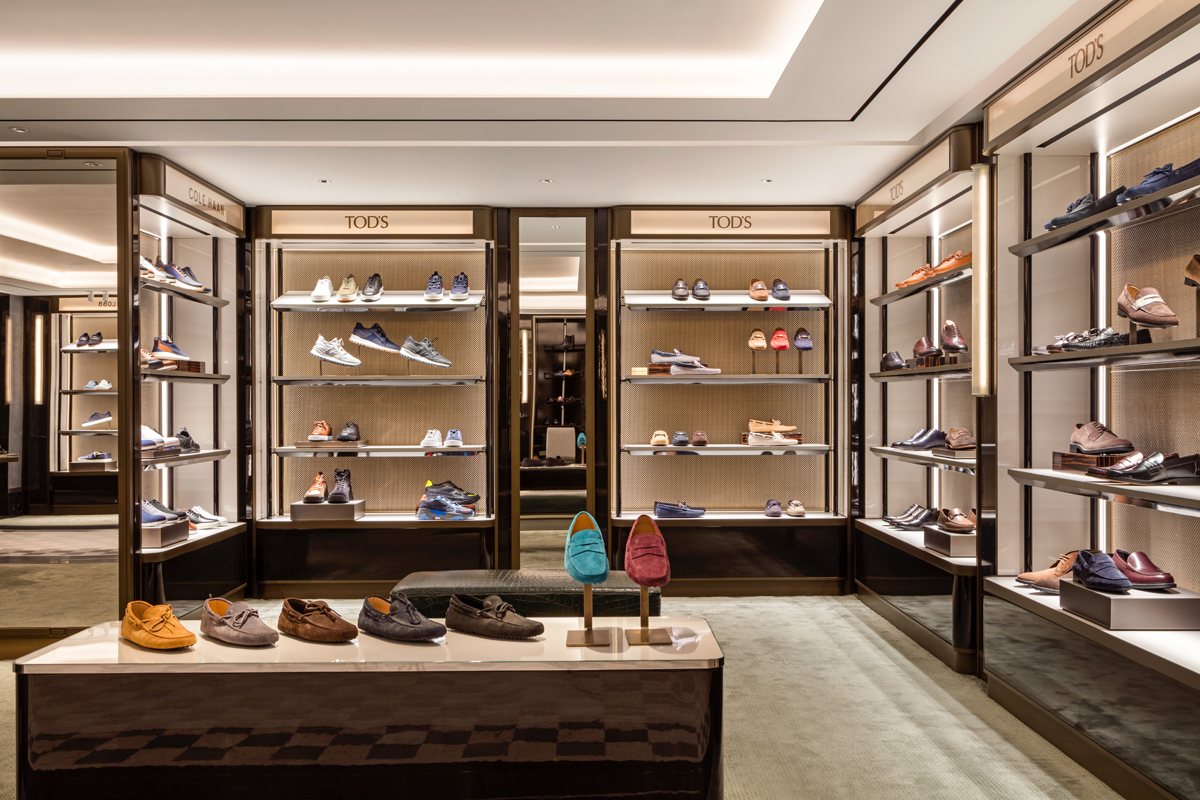 3 – Before you start, think about the finish…
Architectural and joinery finishes can make or break a detail. High shine finishes can look aesthetically pleasing when non-illuminated but can provide unsightly reflections of LEDs when a run of linear LED comes close. Matt and light finishes within details are ultimately your friend here. Finishes should also run all the way to the back of a detail, for a consistent lit effect.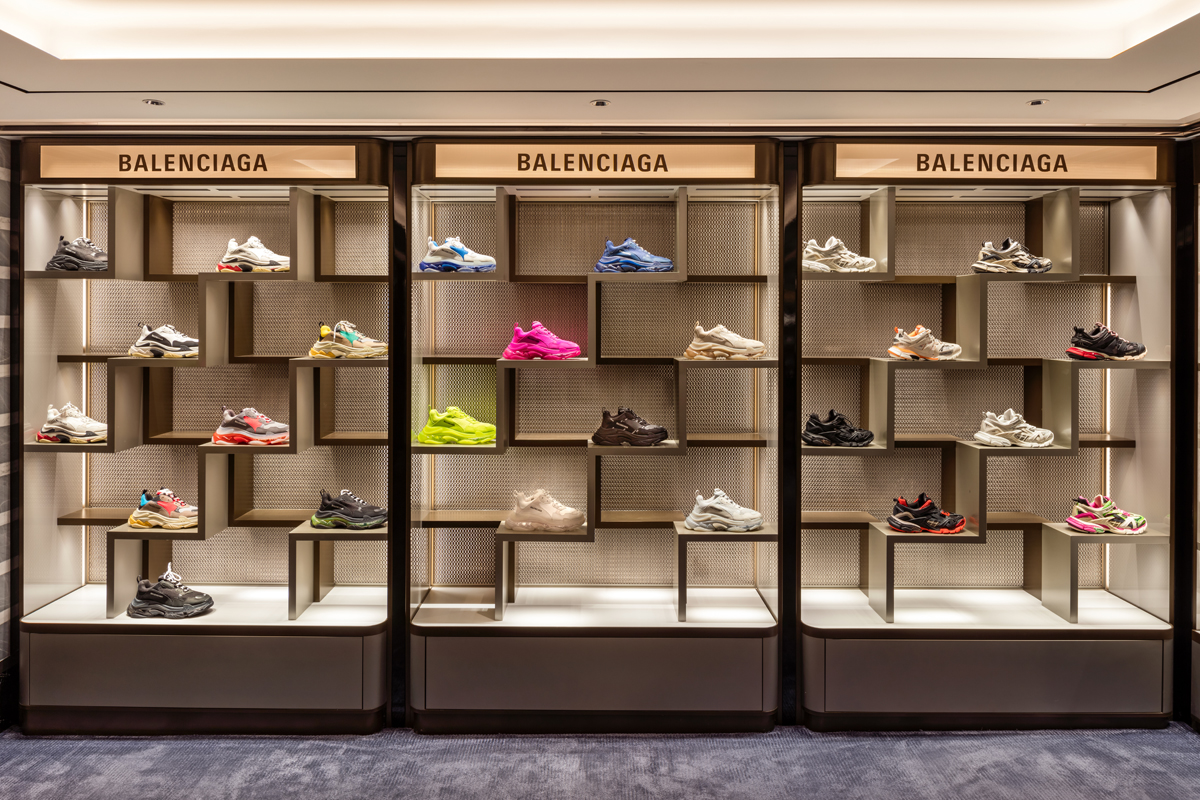 4 – Right light, right place…
Again, luminaire choice is just as crucial in the success of a detail as the above points. a 20x20mm linear LED product may be perfect for homogeneity in lit effect, as well as output for larger details, but may prove cumbersome in the design of a really slick shelf detail. Recently, there has been an ongoing trend for product miniaturisation, which means the range of product choice for smaller architectural and joinery details has expanded drastically. Some office favourites currently are tiny track mounted spotlights, 8x8mm fully homogenous linear LEDs and various ultra-shallow, ultra-discreet downlights. Perfect for your next cabinetry project.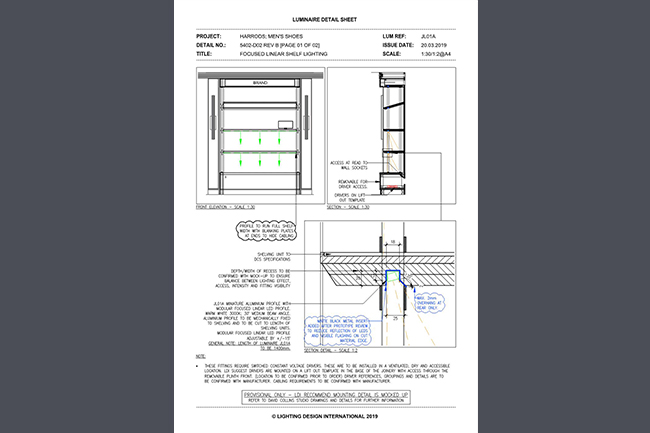 5 – Easy to build, easy to maintain…
A beautifully designed detail is of no use to anyone if it's impossible to build. Common sense and review with project consultants will ultimately iron out any difficult to build details.
Similarly, if you can't maintain the products within, in the unlikely event something fails, the detail will ultimately fail. Ensuring products are easily accessible is of the utmost importance, for example, when designing a cove detail, make sure a hand can fit through the gap to access the LEDs. Mechanical fixings, where luminaires can be removed and replace easily, go a long way in creating an easy to maintain detail.
I've spent a lot of time over the last few years tailoring lighting details to project requirements. I can now say, without hesitation, that my CV from 2013 holds true. The devil is surely in the detail.