Biophilic Design
Posted by Alex Bittiner on 26 Mar 2020
I was fortunate to be invited to participate in a study called The Green Wall Project at the UCL Bartlett - Here East campus.
The research aimed to identify the best possible artificial lighting of green walls for both plant health and visual interest.
The event was organised by David Gilbey (NDYLight), Dr Amardeep Dugar (Lighting Research & Design) and Professor Peter Raynham (UCL Institute for Environmental Design and Engineering - The Bartlett).
It consisted of a fascinating introduction to Biophilic Design which was followed by a questionnaire asking the participants to evaluate the visual appeal of two green walls located in a room with controlled lighting conditions. Showcasing the green walls under three separate lighting scenes, we were required to select keywords on a questionnaire which best described our impressions of the different lighting scenes. Each scene had a different colour temperature, ranging from 3000K to 5600K.
It was a great evening learning about the factors which could inform the design of lighting installations which both promote the health of the natural plants and look the best they can for the benefit of the people viewing them.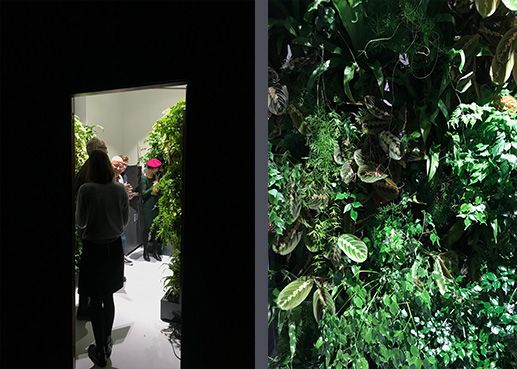 Biophilic design description on Wikipedia:
Concept used within building industry to increase occupant connectivity to the natural environment through the use of direct nature, indirect nature and space and place conditions
Used at both the building and city scale, it is argued that this idea has health, environmental, and economic benefits for building occupants and urban environments.
Examples of biophilic design in architecture:
Dussmann das Kulture Haus by Patrick Blanc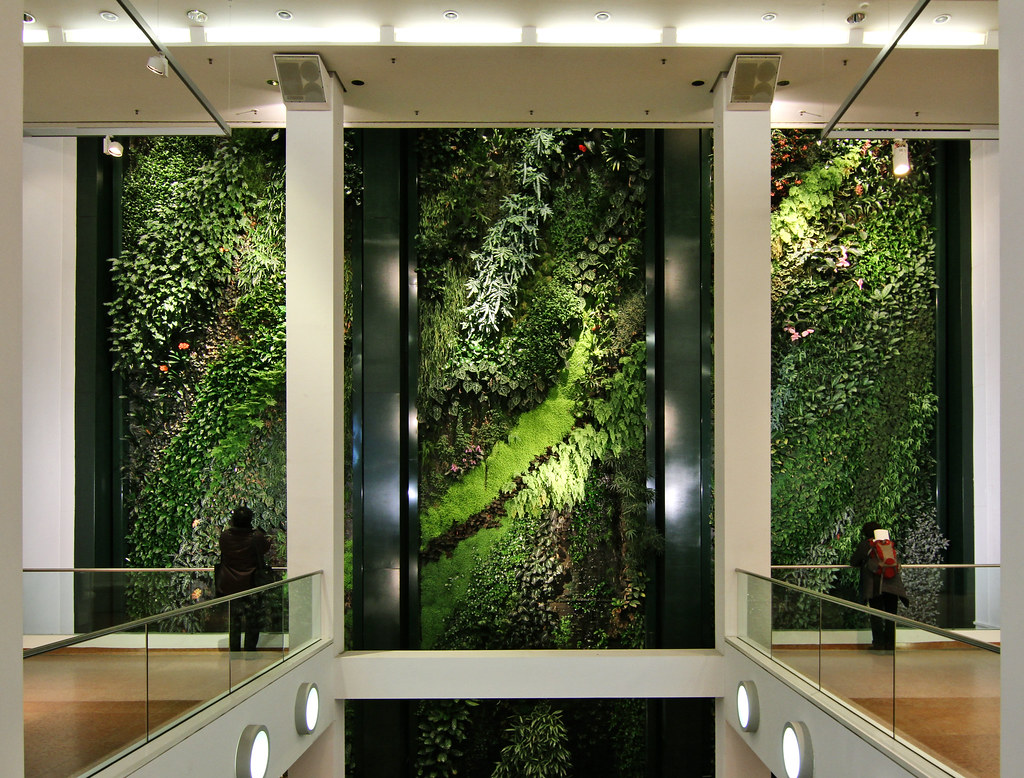 Image credit: https://www.flickr.com/photos/beschty/6815845070
'Forests' installation for the London Design Festival & MINI LIVING. Design: Asif Khan, Design development & manufacture: Aldworth James & Bond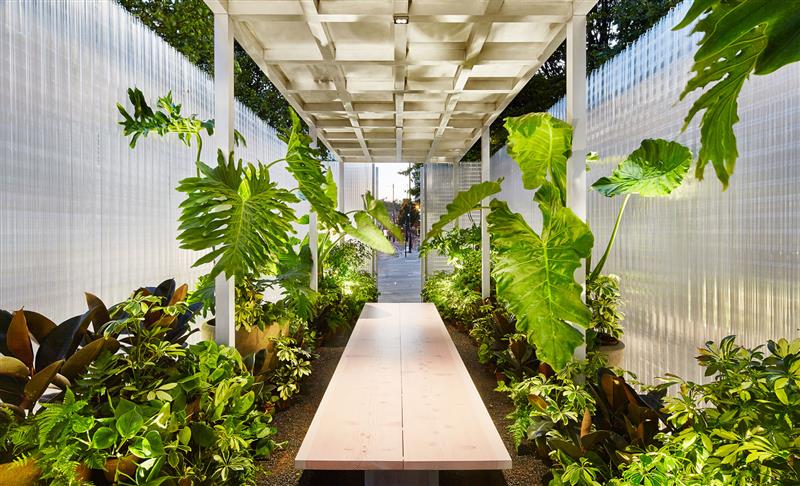 Image credit: https://aldworthjamesandbond.co.uk/showcase/london-design-festival-forests-installation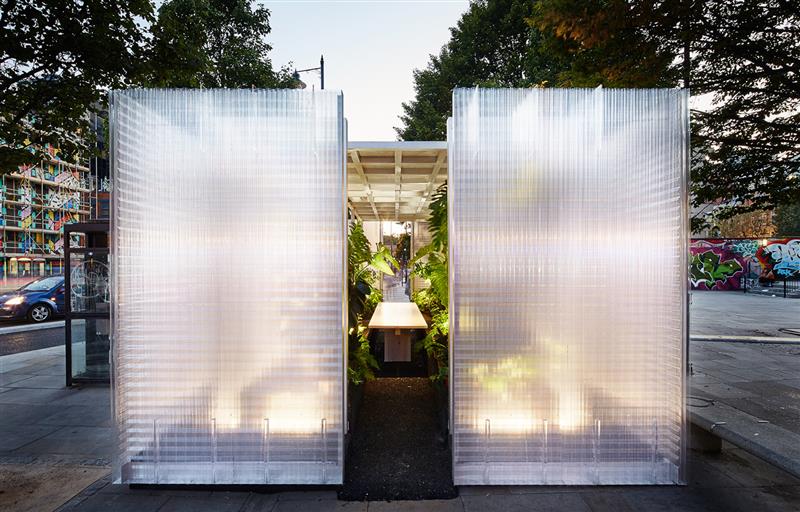 Image credit: https://aldworthjamesandbond.co.uk/showcase/london-design-festival-forests-installation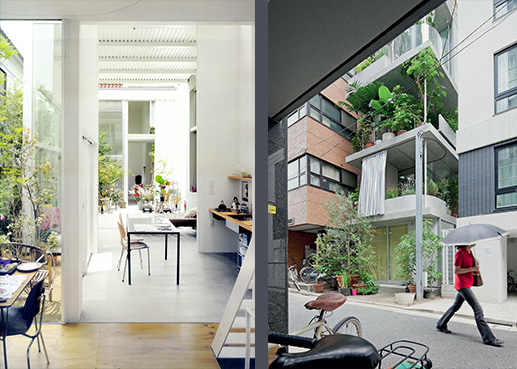 Image credit (Sanaa-garden-house-08): https://archeyes.com/sanaa-garden-house/
Image credit (tumblr_m930p3rqIK1qat99uo1_1280): https://www.subtilitas.site/post/29869547870/ryue-nishizawa-house-a-tokyo-previously-more