Darc Awards 2022
Posted by Arianna Ghezzi on 19 Apr 2022
Lighting Design International is always enthusiastic about taking on DARC challenges. This event has always meant a lot to the team as an opportunity to create something sensational and have fun together.
This year's theme was "Song with Light", and after a team workshop based on singing lots of songs and attempting funny dancing moves, we agreed that FIREFLIES by OWL CITY was the favourite.
The song recounts the experience of sleeplessness. Fantasies run through his head when he can't sleep. Fireflies represent the illusions he has during moments when he is trying to sleep.
LDI focused on capturing these fantasies in the Darc installation visually with a dreamlike vista.
We aimed to create a green wilderness environment with plants, branches and reclaimed materials. The fireflies populate this landscape and twinkle at night, hidden within the branches, the moss, and the woodland pictures behind the bed.
Two green partitions define the boundaries of the installation, combining reclaimed materials, branches, moss, real foliage and recycled decorative elements from previous events. We also included other features from the song within the piece, such as bed, jam jars, the forest etc.
The backdrop of the installation wants to be an eye-catching element to attract people from far away, and the combination of fireflies flying through the night resembles a Van Gogh piece of art, giving a twist from reality to art to the entire composition.
All materials we included within our installation were available to be taken home after the event or rehomed to a project (such as the Lutron system), so they can be recycled or borrowed. The bed, which was a second-hand purchase, has already been sold and going to a new home. The beautiful lightbox at the back of the installation realised in collaboration with Imageco and Appplelec will be used for future shows with other images.
The fireflies were recycled lighting pops from Applelec. All the drivers used for the control were second hand or samples. Both sustainability and recycling aspects are very important to LDI, and we embraced this year's particular attention shown by Darc to these important elements.
Careful consideration was taken when arranging the lighting pops within the installation to create the dreamlike scenario given by the twinkle of millions of fireflies. The programming of the installation had its challenges, but it was a great learning opportunity and gave exceptional results in the end.
It has been a great team effort, from concept to realisation: even small touches such as the sweet handmade pillow add a romantic twist to the installation and show LDI's extensive creativity and passion!
"It was a pleasure working with LDI, Applelec at the Darc Awards. We love getting creative at Imageco so this was a lovely little project to be involved in, the display looked great and what a venue to work at" - Nathan, Managing Director at Imageco
"Darc night was an incredible event. Working with LDI was a lot of fun and I look forward to doing more of this in the future, to explore more possibilities in new and exciting ways." - Miguel Aguado Marketing and Technology Manager Lutron EA Ltd.
"We had a wonderful time setting up the installation this year. The space was great, and we could really see the concept come alive during the process from the first twinkle of lights! Looking forward to the next one" - Chandni, Lighting Designer at LDI
"Darc awards collaborative installations are always a great test of creativity, and a great chance for fun team building and manufacturer networking. We love working with mixed media to push our concepts to the next level, and this years dreamy fantasy combined some great skills from all involved, to transport the viewer deep into our insomniacs firefly filled forest." - Graham Rollins Creative Director at LDI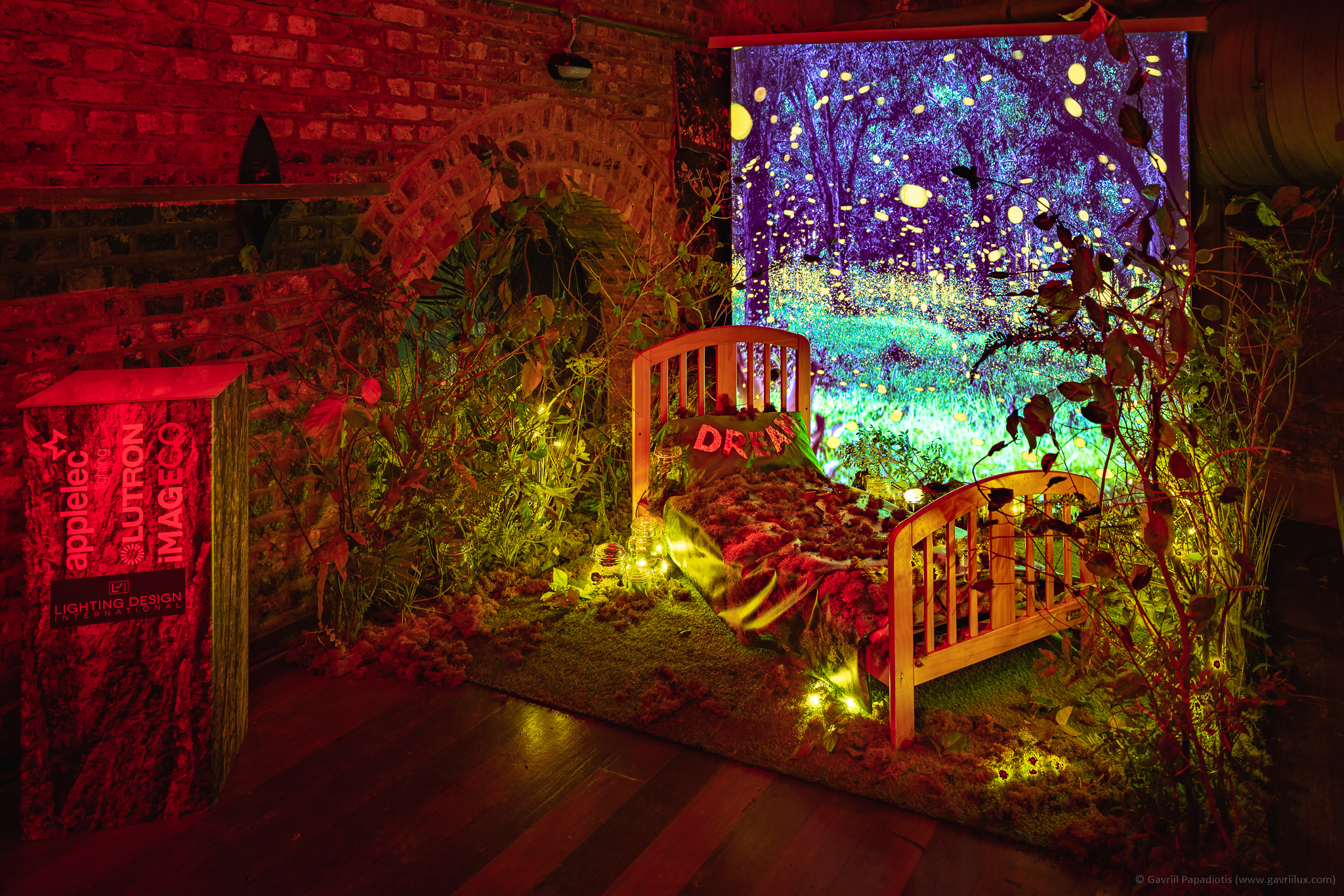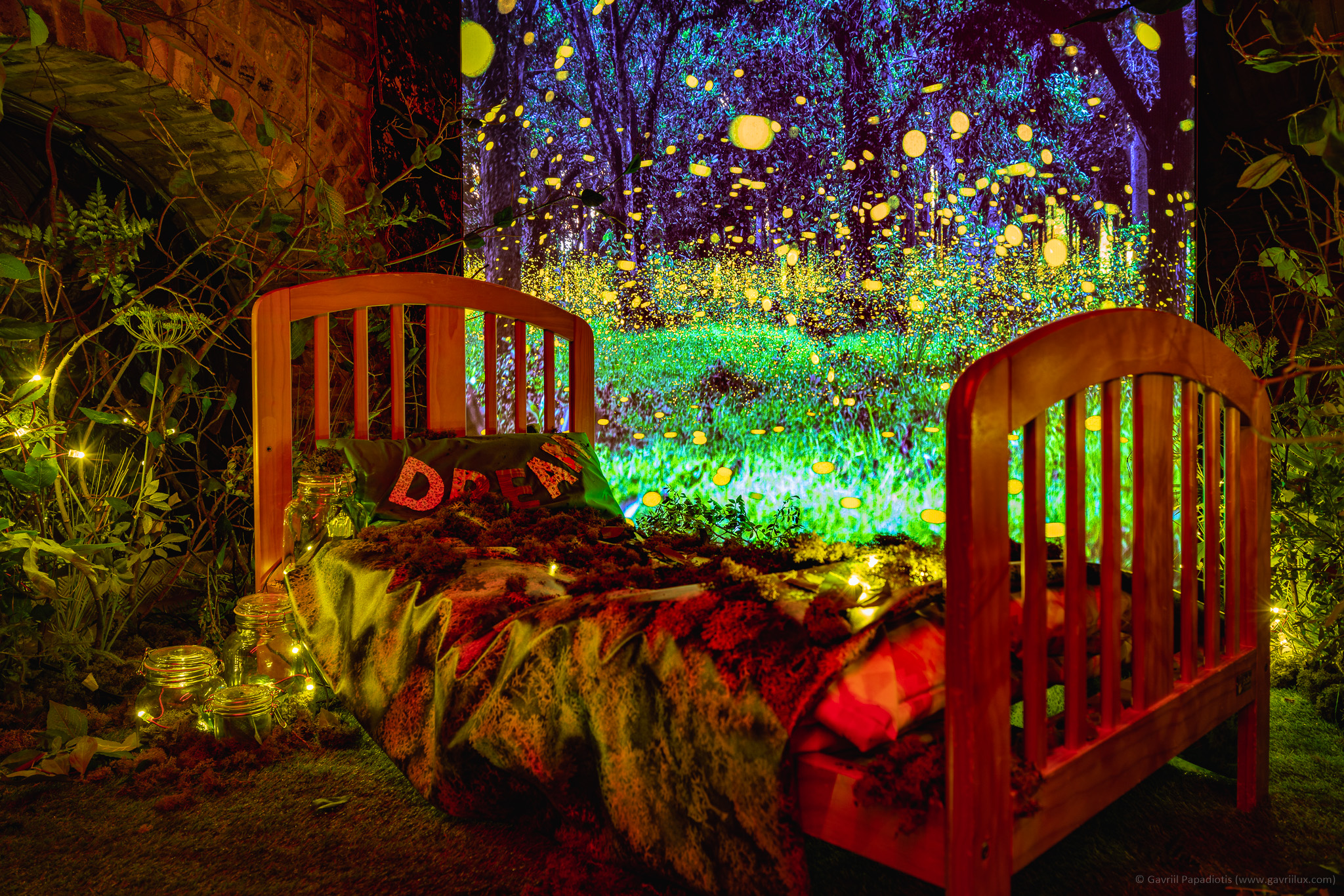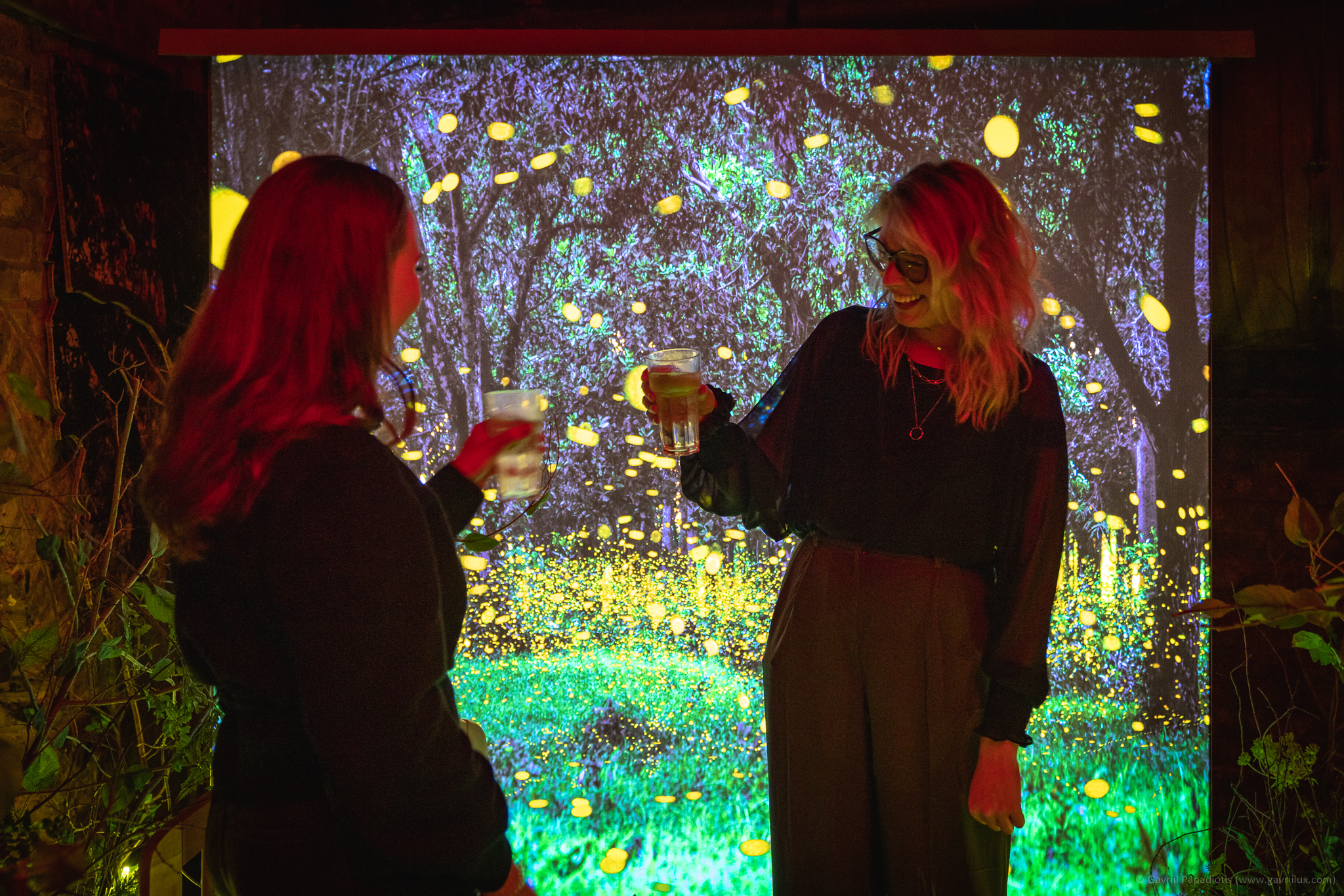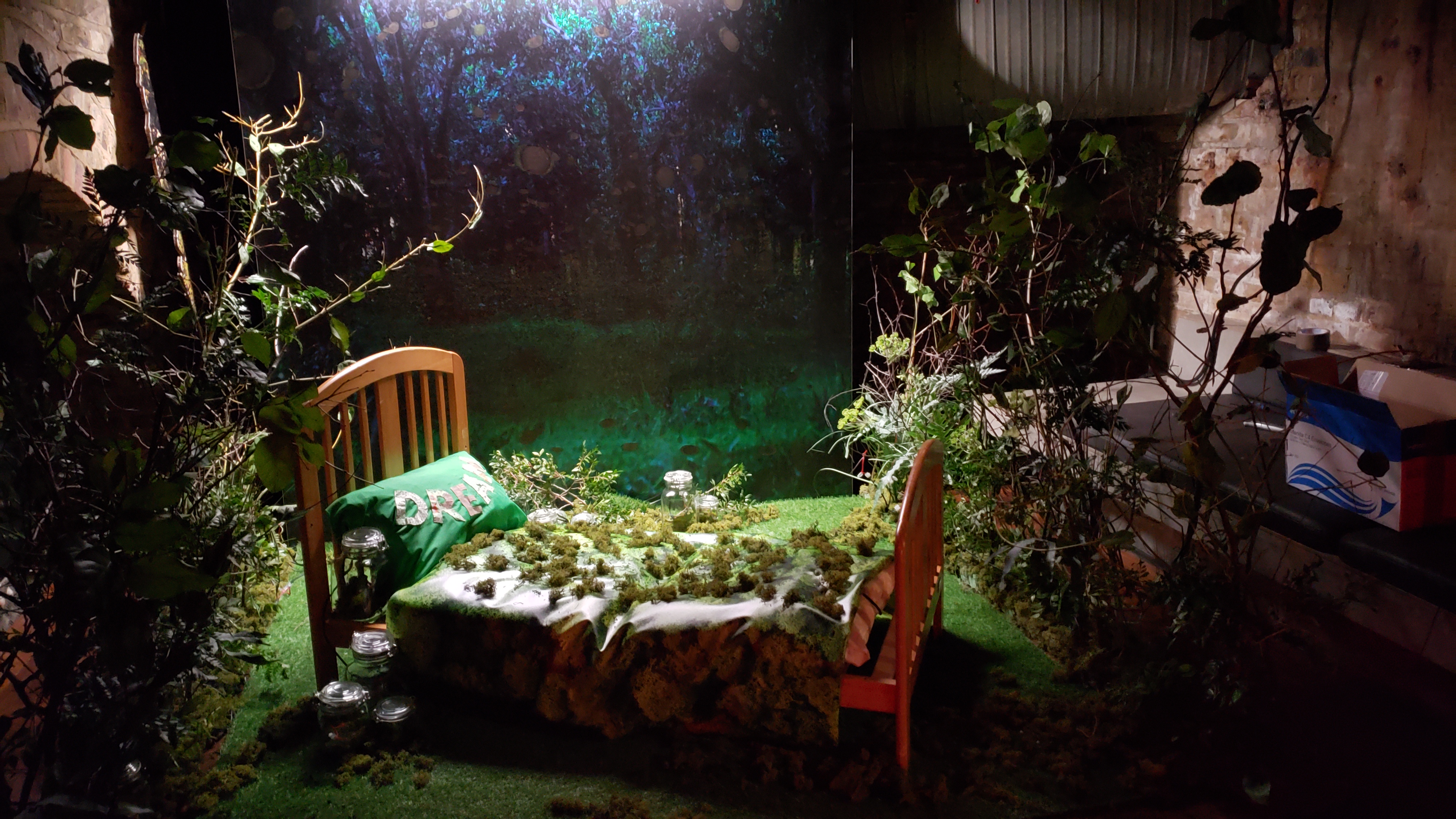 Song:
You would not believe your eyes
If ten million fireflies
Lit up the world as I fell asleep
'Cause they fill the open air
And leave teardrops everywhere
You'd think me rude but I would just stand and stare
I'd like to make myself believe that planet earth turns slowly
It's hard to say that I'd rather stay awake when I'm asleep
'Cause everything is never as it seems
'Cause I'd get a thousand hugs
From ten thousand lightning bugs
As they tried to teach me how to dance
A foxtrot above my head
A sock hop beneath my bed
A disco ball is just hanging by a thread (thread, thread)
I'd like to make myself believe that planet earth turns slowly
It's hard to say that I'd rather stay awake when I'm asleep
'Cause everything is never as it seems (when I fall asleep)
Leave my door open just a crack
Please take me away from here
'Cause I feel like such an insomniac
Please take me away from here
Why do I tire of counting sheep?
Please take me away from here
When I'm far too tired to fall asleep
To ten million fireflies
I'm weird 'cause I hate goodbyes
I got misty eyes as they said farewell (they said farewell)
But I'll know where several are
If my dreams get real bizarre
'Cause I saved a few and I keep them in a jar (jar, jar, jar)
I'd like to make myself believe that planet earth turns slowly
It's hard to say that I'd rather stay awake when I'm asleep
'Cause everything is never as it seems (when I fall asleep)
I'd like to make myself believe that planet earth turns slowly
It's hard to say that I'd rather stay awake when I'm asleep
'Cause everything is never as it seems (when I fall asleep)